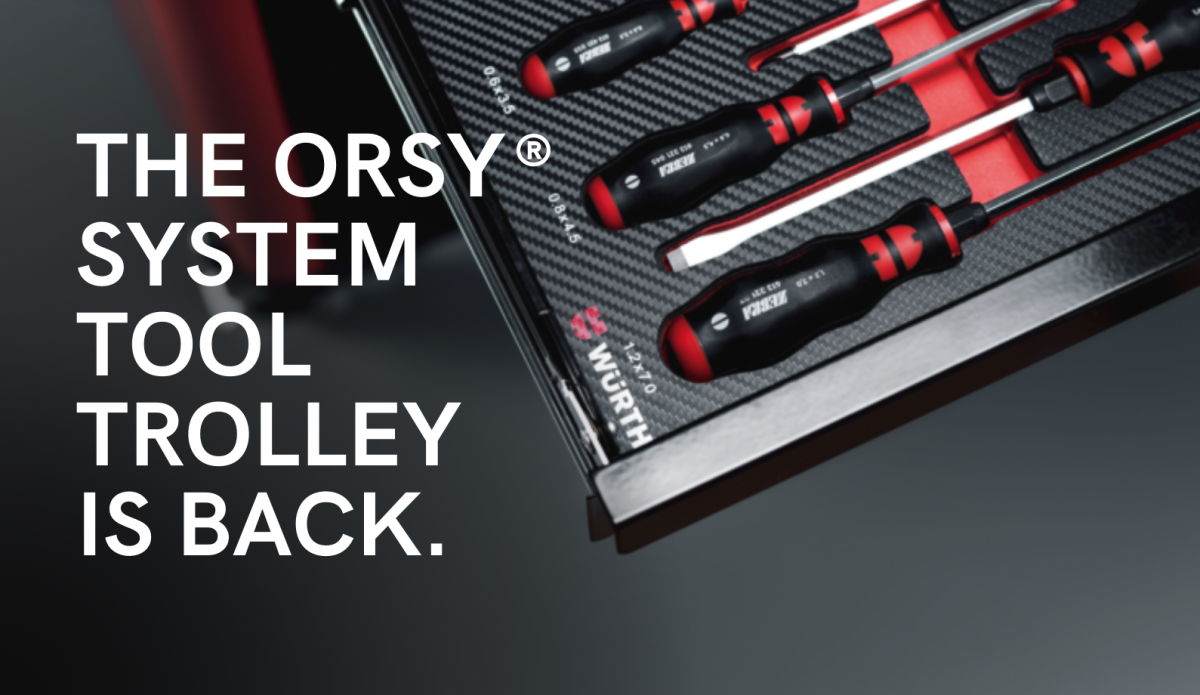 System Workshop Trolley
Art. No. 0988 011 001
How many miles do you cover in a day, chasing after your tools?
Now you can do something about it. With the ORSY® System Workshop Trolley, you always have everything you need on hand – in just the right combination and with the level of organization and quality you've come to expect.
Not only that, but it's perfectly matched to all the products of the ORSY® System range. It's ingeniously simple and boundlessly flexible. It sits and fits like a glove. When you know you'll be away on a job the next morning, just pack everything you'll need in the ORSY® System Case – in a single step. When it all matches and fits together, you know it's ORSY® from Würth.
The ORSY® System Workshop Trolley – well thought out down to the smallest detail:
Trolley is easy to move with sturdy side handle
Wide range of accessories
Drawers with full extension, two-stage locking concept
ORSY® is growing. Grow alongside ORSY®.



Key Features
Trolley comes fully equipped with a comprehensive collection of 317 Zebra Quality tools to cover the most common jobs. Complete with six tool trays specifically designed for the trolley, made for convenience and flexibility.
Find what you're looking for right away, save yourself time and money and invest in something secure, portable and handy.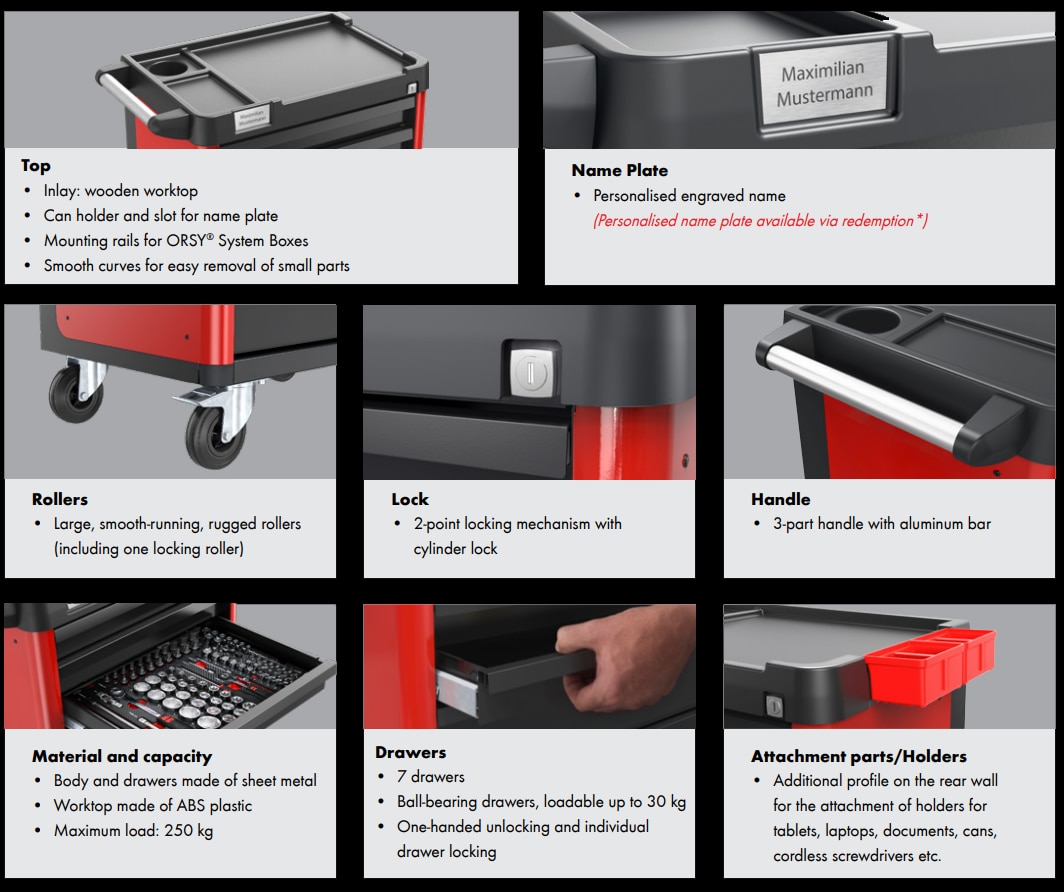 System Tool Trolley Zebra Tool Range
The System Workshop Trolley with a connection to the ORSY® System range.
The new System Workshop Trolley is a logical development of the ORSY® System concept with all the advantages and design possibilities offered by ORSY®. Everything fits everything else. This makes life easier and gets your work rolling, both inside the workshop and out.
ORSY® tool ranges with a new design.
Thanks to their new carbon-fibre look, ORSY® product range inserts aren't just practical – they're a real attention getter, too. rugged, yet refined. A symbol of quality and durability. As high-quality as your work. Printed-on labels aid in quick orientation and organization. The inserts can be wiped off and are resistant to dust, oil and grease.
ORSY® – It's how the pros work.
We use cookies to improve your website experience and for web analytics purposes. By continuing to use our website you agree to our Privacy Policy and the use of cookies as well as our Terms and Conditions.