Würth is focused is on providing careers, not jobs!
We're a family-owned business and have been since 1945. A world market leader in assembly and fastening materials, based in over 80 countries across the globe.
Here at Würth New Zealand, we are involved in our employee's growth and development by giving them responsibility, ongoing training, security and freedom – with your ideas, you determine our success.
Wide range of career opportunities within New Zealand and around the world
Choose a career in sales on the road or various office based departments
Wake up every day to a fantastic work culture
Surrounded by supportive colleagues and management
Love handling responsibility and gaining security
We are committed to progress for our people and helping them build a rewarding career path. Würth has a vision of growth, and we want you to grow with us – are you ready to join us?
Click here towards an exciting career with Würth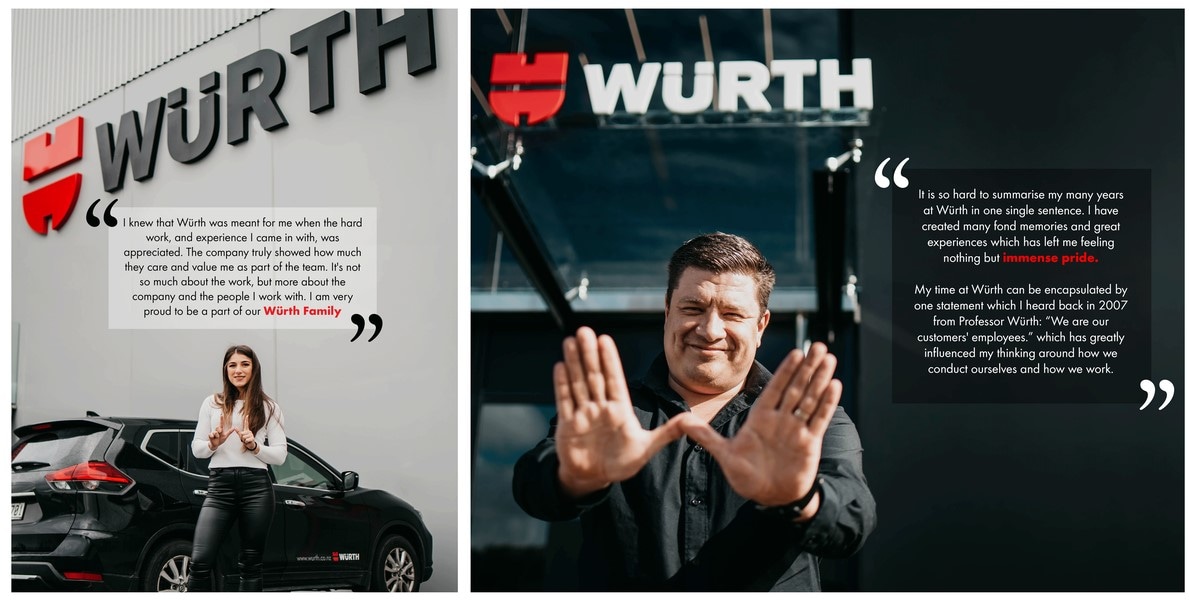 We use cookies to improve your website experience and for web analytics purposes. By continuing to use our website you agree to our Privacy Policy and the use of cookies as well as our Terms and Conditions.