Click & Collect
Our service - Your advantages. Order in 60 seconds and Collect in 60 minutes.
With Wurth Click & Collect, you can order your desired items quickly and easily online. 60 minutes later, the goods will be available for pick-up at our shops in Auckland and Christchurch, ensuring maximum efficiency on the job site or in the workplace.
Order in 60 seconds
Log in to the Wurth Online Shop or Wurth App.
Add your desired products to the Shopping basket.
Choose "Click & Collect".
Select the location.
Check availability of your products.
Place your order.
Pick up your ordered items just 60 minutes later.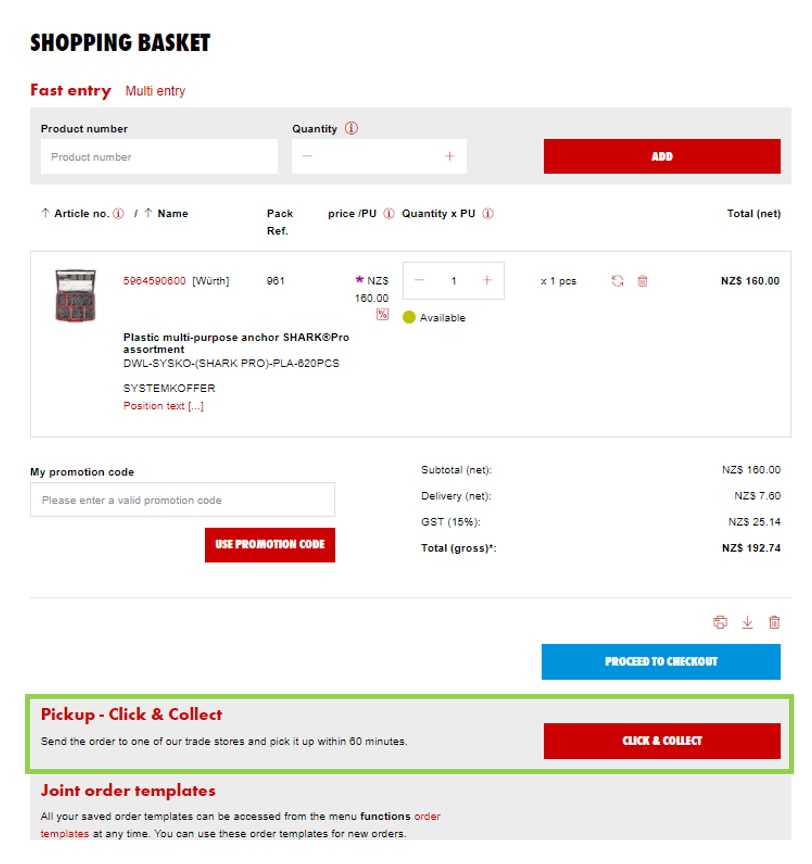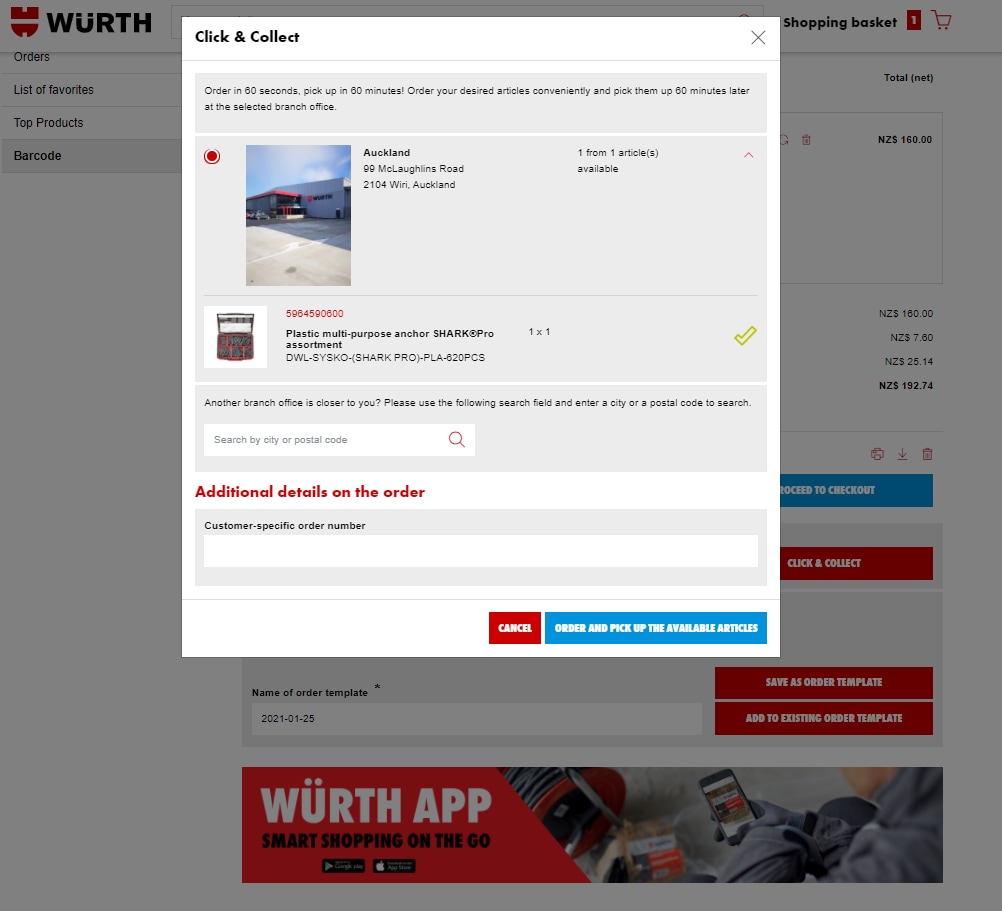 Click & Collect at a glance
Click & Collect Service is free of charge for Wurth customers.*
You order with just a few clicks and save valuable time.
You can pick up your goods after 60 minutes.
Your order will already be ready for collection when you arrive at the shop.
Click & Collect is also available on the Wurth App.


*If you order items that are not available at the selected location, this is a normal order and shipping costs may apply. The availability of your desired items will be displayed in the ordering process.
We use cookies to improve your website experience and for web analytics purposes. By continuing to use our website you agree to our Privacy Policy and the use of cookies as well as our Terms and Conditions.